Bollinger VP Larry Vauclin to Retire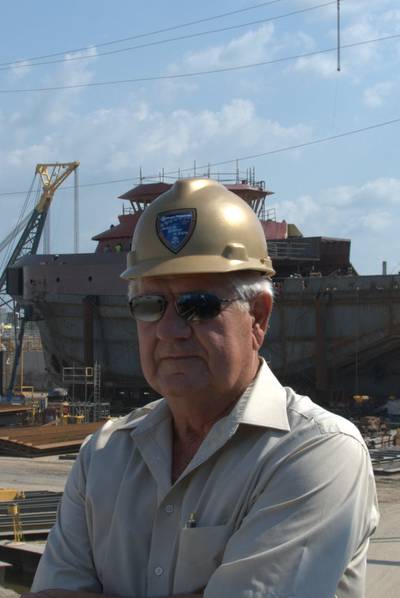 Bollinger VP Larry Vauclin to Retire After 52 Years in the Shipyard Industry

Bollinger Shipyards, Inc. announced the upcoming retirement of its Vice President Central Division, Larry Vauclin. Vauclin's retirement was announced by Bollinger Executive Vice President, Ben Bordelon, who said, "Larry has been a critical part of the growth of Bollinger over the past 16 years, and a mentor to many in the shipyard industry over his 52 year career. His attention to detail, hard work and focus on client satisfaction have helped create a solid foundation for us going forward. Larry's stamp will forever be a part of the Bollinger family history."

Vauclin started his shipyard career in Houma, Louisiana in 1960 with Main Iron Works working as a supervisor until leaving to help start Quality Shipyard in 1969 as yard superintendent, working his way up to executive vice president / general manager for new construction and repair. Vauclin's career at Bollinger started in 1996 as vice president and general manager of the Larose facility and included additional Bollinger locations in Amelia for new construction and repair operations. In 2006 Vauclin became the vice president central division which covered three of Bollinger's central Louisiana repair and conversion facilities.

Vauclin has been instrumental in the success of Bollinger's repair and conversion facilities and has played an important role in leading these facilities with his vast knowledge of the industry, and has contributed to Bollinger being named one of the safest shipyards in America.

Bollinger Shipyards, Inc. (www.bollingershipyards.com) is a leading designer and builder of offshore oilfield support vessels, tug boats, ocean-going double hull barges, rigs, liftboats, inland waterways push boats and barges, fast military patrol boats and other steel and aluminum products from its new construction shipyards. Bollinger is the largest vessel repair company in the Gulf of Mexico region with a total of 28 dry-docks in Louisiana and Texas. Bollinger has 10 shipyards and all are strategically located between New Orleans and Houston with direct access to the Gulf of Mexico, Mississippi River and the Intracoastal Waterway.