Free Nautical 'BookletCharts' for Boaters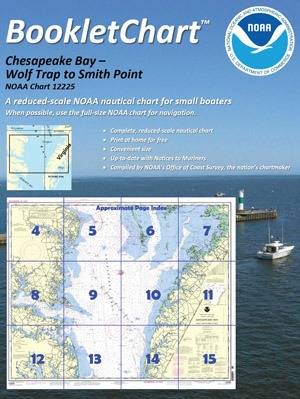 BookletCharts, nautical charts that are easy to download & print from home computers now in official NOAA production.
Coast Survey has now moved the BookletCharts from experimental stage into official production. Nearly a thousand newly updated BookletCharts are available free on the Web.
NOAA's new official BookletCharts cover the 95,000 miles of U.S. coastline and the Great Lakes. The BookletCharts contain most of the information found on NOAA's full-scale nautical charts, but it is presented as reduced-scale.

"It is especially appropriate that we unveil these easy-to-use nautical charts as recreational boaters begin to think about their boating adventures for 2013," said Capt. Jon Swallow, chief of NOAA Coast Survey's Navigation Services Branch. "NOAA's nautical charts help to protect lives and property, and boaters should take advantage of these free nautical products."

"Many boaters don't use nautical charts, trusting local knowledge or their memories. But that can be dangerous, as seafloors constantly shift, shorelines erode, and dangers to navigation are discovered," Swallow said. "BookletCharts will tell a boater about these developments, and will help ensure a safe voyage, whether it is around the bay or down the coast."
Click here to access free BookletCharts.