Russia's First Borey-class Subs for Pacific Deployment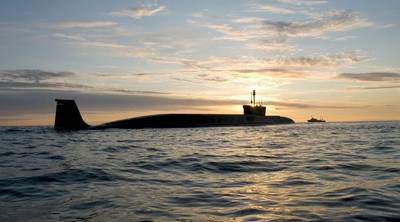 Russia's first two Borey-class strategic submarines will be ultimately deployed with the Pacific Fleet says Defense Minister.
The submarines Yury Dolgoruky and the Alexander Nevsky are undertaking test runs in the White Sea and are expected to be commissioned by the end of 2012.
"I am absolutely certain that the first two subs will be initially placed with the Northern Fleet and will be redeployed to the Pacific Fleet after all the infrastructure there is ready," said First Deputy Defense Minister Alexander Sukhorukov recently.
Two more Borey class submarines are under construction at the Sevmash shipyard in the port city of Severodvinsk on the White Sea.
The Russian Navy is expected to receive at least ten Borey class submarines by 2020.
The new submarines, to be armed with Bulava ballistic missiles, will constitute the core of Russia's strategic submarine force after 2018.