Bourbon Rhode Search Continues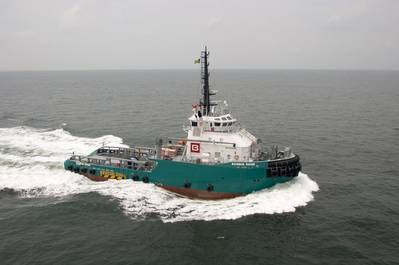 Search teams continue to scour the Atlantic Ocean for traces of seven mariners still missing offshore tug supply vessel Bourbon Rhode, which sank near a category 4 hurricane in September, the vessels' owner said.
"To date, the search operations decided by the CROSS continues: the Alp Striker vessel – a 90-meter anchor handling tug supply vessel (AHTS) capable of operating over very long distances – is still surveying the area to find the missing seafarers and all merchant vessels operating in this area are mobilized to set up an appropriate watch," Bourbon said in its latest update on Monday.
An extensive search operation involving maritime and air resources was launched on on September 26 after the Luxembourg-flagged vessel reported it was taking on water in heavy seas some 60 nautical miles from the eye of hurricane Lorenzo.
Bourbon said three surviving crew members who had been spotted by a French search plane and rescued by a nearby commercial vessel toward the end of September arrived in good health at Fort de France on board the French Navy frigate Ventôse and reunited with their families on Sunday.
The recovered bodies of four seafarers who died during the sinking, were taken care of by the funeral services and will be repatriated to their families, Bourbon said.
The French company said it is working with the various stakeholders to understand the facts and circumstances of the incident.