Box Ship Crewman Medevaced off Virginia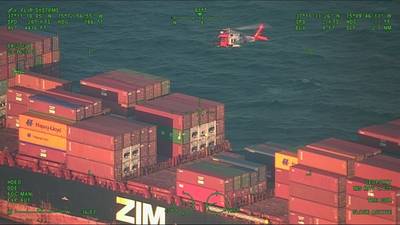 The U.S. Coast Guard medevaced a crew member from a containership 48 miles northeast of Virginia Beach, Va., Monday night.
Watchstanders at the Coast Guard Sector Virginia command center received a report from the captain of the motor vessel Zim Shekou that a member of the ship's crew was was experiencing symptoms of a potential heart attack. Watchstanders consulted with the duty flight surgeon who recommended the medevac.
An Air Station Elizabeth City MH-60 Jayhawk helicopter aircrew was launched along with an Air Station Elizabeth City HC-130 Hercules aircrew.
The Hercules aircrew provided support while the Jayhawk helicopter aircrew hoisted the man off the ship and transported him to Norfolk Sentara General Hospital.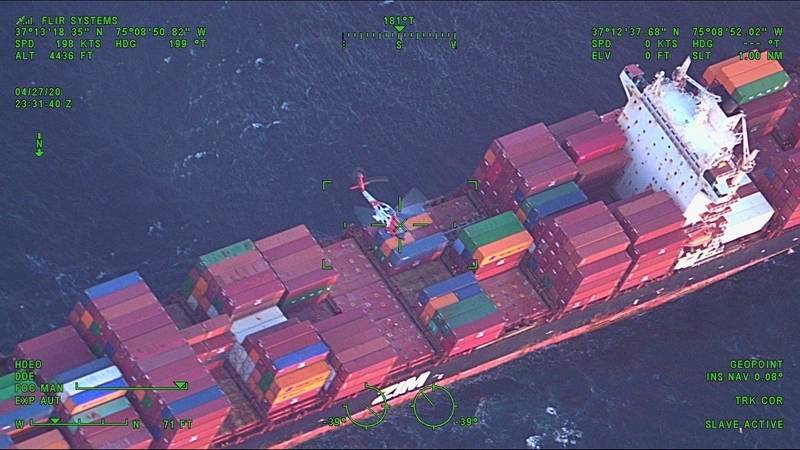 (Photo: USCG)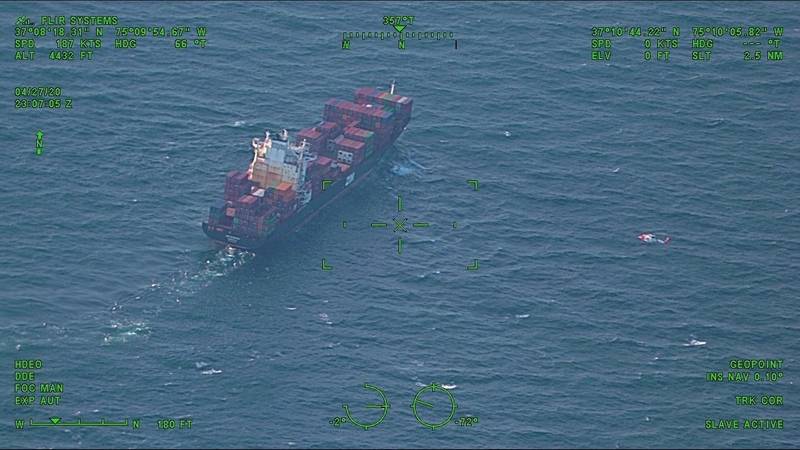 (Photo: USCG)