British Nuclear Sub Rejoins the Fleet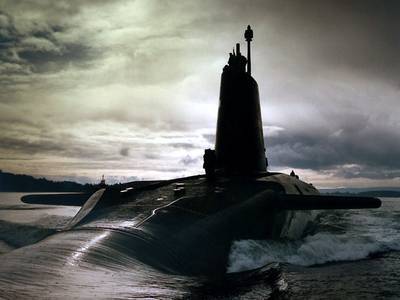 Royal Navy submarine HMS Vigilant returns to her home on the Clyde in Scotland following a multi-million pound, three-year overhaul
The vessel, one of the UK's four Vanguard Class nuclear submarines, has been officially handed back to the Navy for operational use.
Known as a Long Overhaul Period (Refuel), the work package was an enormous engineering task, with the submarine emerging as effectively a new boat inside.
Around 2.2 million man-hours were involved in the overhaul under a £350m contract with Babcock Marine at Devonport Dockyard in Plymouth.
The work that was carried out included the installation of improved strategic weapons equipment and the integration of the tactical weapons command systems.
A new reactor core - which provides the power for the 15,000-tonne vessel - was also fitted, meaning that HMS Vigilant will be able to function until the end of her operational life without ever having to refuel again.
Work was started in the autumn of 2008, with refuelling completed in November 2010. Since then the vessel has undergone thorough testing and sea trials.
All four of the UK's Vanguard Class submarines are based at HM Naval Base Clyde and are known as 'bombers' in the Royal Navy. Each vessel has 16 missile tubes and is armed with Trident II D5 nuclear missiles.