Kvichak Building Two NYPD Boats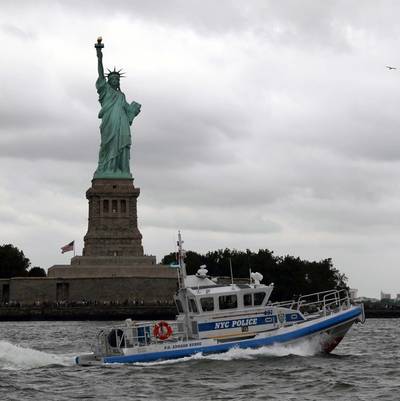 Kvichak Marine Industries, of Seattle, WA, is currently constructing two 44'11" X 14'7" Response Boat Medium – C (RB-M C) vessels for operation by the New York City Police Harbor Unit (NYPD). Kvichak delivered the first RB-M C, harbor launch #451, to the NYPD in May 2010. These vessels will be part of the NYPD fleet for missions of proactive anti-terrorism patrol, search, rescue and recovery operations. This vessel is the commercial model of the highly successful USCG Response Boat Medium which Kvichak has been building since 2008.
Designed by Camarc Design, UK, the all-aluminum vessel is powered by twin Detroit Diesel 60 series engines rated for 825 BHP each with Rolls Royce Kamewa FF375S waterjets as propulsors. This combination allows for excellent maneuverability and a top speed exceeding 44 knots. Delivery for the first vessel is scheduled for April 2012 and the second vessel in August 2012.