Aegean Secures Hess' US East Coast Bunkering Business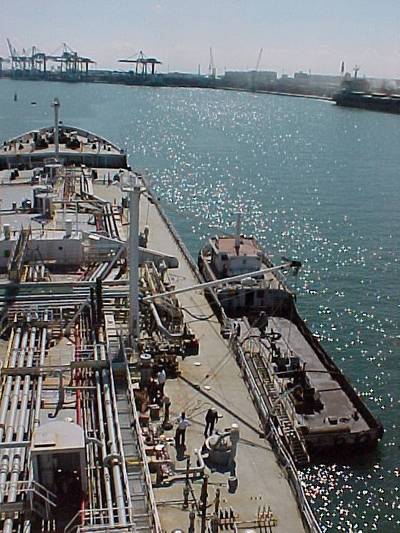 Aegean Marine Petroleum Network Inc. says it has completed the previously announced acquisition of the U.S. East Coast bunkering business of Hess Corporation.
The transaction, which includes bunkering operations that averaged 1.8 million metric tons in annual sales over the past three years, is valued at $30 million plus the value of the purchased inventory and also includes approximately 250,000 cubic meters of leased tank storage.

This acquisition marks Aegean's entry into supplying customers in the U.S. and will enable Aegean to meaningfully expand its global full-service marine fuel platform and increase its exposure to U.S. clients worldwide, including leading cruise lines. Aegean says that it expects to utilize these bunkering operations and associated assets to supply the heavily trafficked ports of New York, Philadelphia, Baltimore, Norfolk and Charleston.

"The completion of this acquisition marks another important milestone in Aegean's history," said E. Nikolas Tavlarios, President of Aegean Marine Petroleum Network. "Our strategy to leverage our unique business model across geographies to accelerate profitable growth is continuing to deliver results.