First Oil Drawn From Caesar Tonga Field in Gulf of Mexico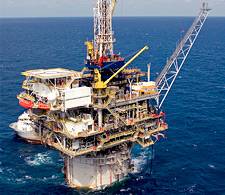 Statoil's operations in North America got another boost when operator Anadarko Petroleum and co-owners Shell and Chevron today announced the beginning of first oil production from the Caesar Tonga deep-water project in the Gulf of Mexico.
Caesar Tonga, in which Statoil Gulf of Mexico LLC has a 23.55 percent working interest, began flowing high-quality oil on March 7. Production from the project's first three wells is expected to ramp up to approximately 45,000 barrels of oil equivalent (BOE) per day.
A fourth development well is expected to be drilled and completed later this year as part of the planned phase one development. Caesar Tonga has an estimated resource base of 200 to 400 million BOE.
"Caesar Tonga fits well with our strategy to significantly grow Gulf of Mexico production over the next several years," said Statoil's Jason Nye, senior vice president, U.S. Offshore, Development and Production North America. "And it's a great example of using existing infrastructure in the deep-water Gulf to achieve cost savings. The project teams worked well together on this."
Caesar Tonga is developed as a subsea tieback to Anadarko Petroleum's Constitution spar floating production facility in about 5,000 feet of water in Green Canyon Block 680.
In 2009, Anadarko began making modifications to the Constitution's topsides to accommodate production from Caesar Tonga, about 10 miles to the east.
Caesar Tonga also included the first application of steel lazy wave riser technology in the Gulf of Mexico.
The co-owners in the project are: Anadarko, with 33.75 percent working interest; Shell Offshore Inc., 22.45 percent; and Chevron U.S.A. Inc., 20.25 percent.