Calecore Appoints Logan McLennan as Regional Manager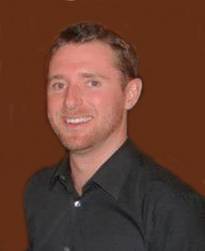 Building on their rapid growth and to support its international fleet activity, Calecore will be adding Singapore to its UK, Norway and Russian bases. Launching to coincide with a corporate event later this month for the Singapore F1 Grand Prix, the South East Asian hub will be actively promoting and servicing our 'total' Geophysical and Geotechnical Offshore Site Survey solutions from October.

Regional Manager; South Sea Asia - Logan McLennan

Logan will be drawing on his in depth knowledge gained during his impressive career in the industry to date. Initially employed as an offshore Geophysicist, Logan progressed to hold the position of Project Manager, for both geophysical and IRM projects followed by an appointment to Tendering Manager. His most recent role was in the capacity of Business Development Manager for Neptune Geomatics, based in Australia.

Logan, a Geology and Microbiology graduate of Otaga university, has worked extensively in Australasia, South East Asia, the Middle East and Russia and will be drawing on his core skills built during his career to develop and manage new business throughout South East Asia.

"I am excited to be joining the hugely dynamic Calecore team and look forward to working strategically to develop our new structure in South East Asia" - Logan McLennan, September 2013.

Steven Lloyd and Richard Parkinson, Calecore Founders and Directors said "Since the establishment of our base in Stavanger during 2012, interest from our Russian client base has increased considerably. With this in mind, together with the growing number of enquiries from clients in South East Asia, our expansion plans have been focused on this area for some time. We are delighted that Logan has agreed to join us to support our global growth."