Canaveral Upgrades Bulk Conveyor System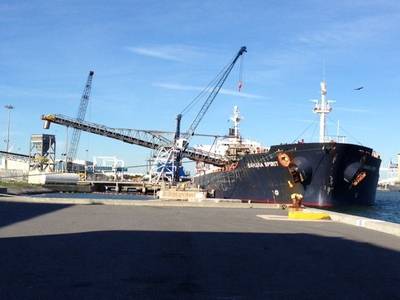 The new $1.5 million bulk conveyor system at Port Canaveral was utilized for the first time by Martin Marietta when the Bahamas Spirit discharged limestone at South Cargo Pier 4.
The
Canaveral Port Authority invested
in the system with Martin Marietta to enhance terminal operational efficiencies and increase productivity. The new and improved conveyor system is now capable of offloading 2,000 tons per hour.