PCST Loads First Vessel from Port Canaveral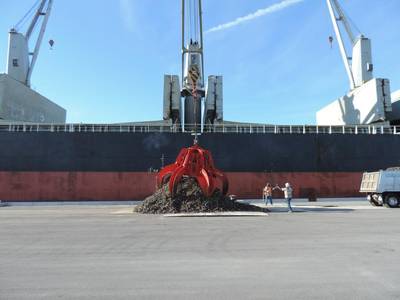 Port Canaveral Scrap Terminal LLC (PCST) has loaded about 20,000 tons of scrap metal aboard the Grikos to export to Turkey, where it will be used to create finished steel products.

The terminal operator, currently employing 17 people with $1.8 million invested into the north cargo terminal, expects to export about 130,000 tons of scrap metal annually. Local stevedore Ambassador Services Inc. (ASI) handles loading operations for PCST.