Freight Logistics Implements CargoSphere Rate Technology Platform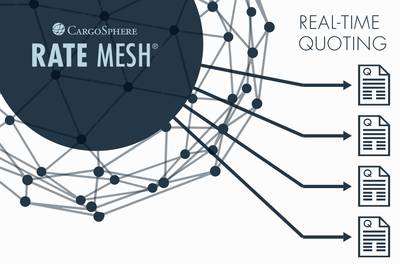 CargoSphere, a cloud-based global rate management solution and confidential Rate Mesh for the ocean and air transportation and logistics industries, has announced that Freight Logistics, a global freight forwarder and logistics service provider, has implemented the CargoSphere technology platform. Freight Logistics is now self-managing air and ocean carrier contracts using CargoSphere's SUDS (Smart Upload and Diagnostic Solution) and is receiving rates over CargoSphere's Web-based, real-time Rate Mesh from carriers, NVOs and the NCBFAA-SA.

The timing of Freight Logistics' implementation of the CargoSphere platform, from initial presentation to 'go live', was only 2 months. Cloud-based systems have a shorter implementation cycle due to less IT involvement and the immediacy of internet connectivity. This along with CargoSphere's easy-to-understand, user-friendly interface allows for quick learning and adoption of the CargoSphere system. Rapid implementation offers faster time to insights and optimizes return on investment.

Freight Logistics required a technology solution that streamlined rate and contract management - all in one place. CargoSphere's rate search engine offers access to all possible routing options and mode-specific filters allowing a user to quickly select the optimal routing and rate. Freight Logistics now has a single freight rate database that allows them to quickly issue professional, branded quotations to customers.