Carnival Corp. Wins Clean Tech Award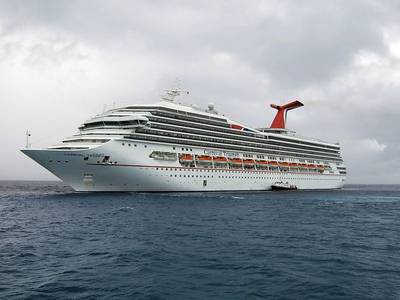 Cruise company Carnival Corporation has been named the 'Best Marine Solutions Company' in this year's Clean Tech Awards by 'The New Economy' magazine.
The Clean Tech Awards are given out by The New Economy, a quarterly publication whose goal is to engender financial investment and encourage discussion and debate of appropriate strategies for the promotion of global economic growth. The award winners demonstrated, Carnival says, a commitment to producing clean technology to improve the environment in 2013.
"In the cruise industry, and truly for all industries, environmental responsibility is essential to running a successful business in the 21st century," said Carnival Corporation VP of Management Systems James Van Langen. "We are very proud of this award and we will continue to maintain our focus on achieving environmental excellence and promoting clean technology."

According to Carnival, the company has a long tradition of making environmental sustainability and clean technology a corporate priority. This includes initiatives such as developing ground-breaking exhaust gas cleaning technology – known as "scrubbers" -- on a number of ships to reduce the amount of air emissions from using high-sulfur fuel.

The scrubbers, which will be on 17 Carnival Cruise Line ships, nine Holland America Line ships, seven Princess Cruises ships and Cunard's Queen Mary 2 by 2016, will meet and exceed the new regulations. AIDA Cruises has also announced a 100 million euro investment to protect the environment, particularly to install the scrubber technology.