Car Carrier Sea Trials Show Work Remains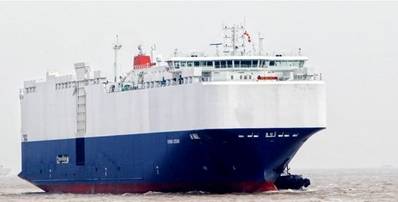 China's Nantong Mingde Heavy Industry Co. reports car-carrier completes latest phase sea trials, but more work to be done.

Car carrying vessel (MD087) built for the Gram Car Carrier company returns to the shipyard's COSCO steel structure dock having completed a 55-hour sea trial.

The builders say that the ship's quality satisfied the ship owners and the classification society but that there remained one eighth of 150 requirements to be made good, which they say demonstrates they have reached a new breakthrough in building quality.

Nantong Mingde Heavy Industry's project team say they intended to work day and night in order to meet the target delivery date – 10, October 2012.