GasLog Order More LNG Carriers & Fix Charters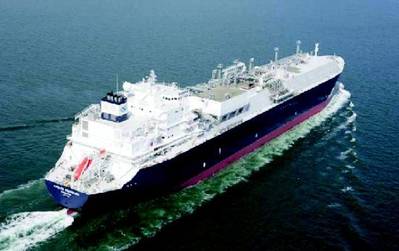 GasLog has ordered two new 174,000 cbm Tri-Fuel Diesel Electric LNG carriers from Samsung Heavy Industries Co., Ltd. in South Korea. The vessels are expected to be delivered in Q3 and Q4 2016, respectively, and upon delivery will commence firm seven-year charters with a subsidiary of BG Group plc.
The company explains that due to the benefits accrued from building a series of ships, these vessels will have a lower delivered cost than the 2 vessels ordered in February, 2013 and are expected to generate a combined annualized EBITDA1 of approximately US$46–$47million over the first twelve months of operation. In addition, GasLog has secured up to 6 additional options from Samsung, 4 of which are priced, with delivery dates through 2017.

Following the recent successful delivery of the GasLog Skagen into a BG Group charter, GasLog now has a fourteen-ship fully owned fleet, of which six ships have been delivered and are on charter and eight ships are either under construction or to be constructed. Two of the vessels to be delivered will go on charter to Shell and a further four to BG.
The strength of GasLog's existing fleet commitments and the addition of these new fixed rate term charters gives them additional flexibility to look at a range of charter periods for its two open vessels, scheduled for delivery at the end of 2014 and beginning of 2015. They consider that In particular, these factors allow them to be opportunistic in placing these vessels into shorter-term charters if they determine such charters would be beneficial to the overall profitability.