Austal Delivers High Speed Catamaran Ferry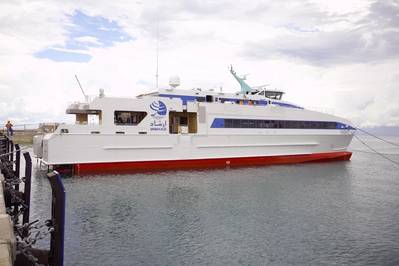 Austal Chief Executive Officer
Andrew Bellamy said
the on-time and on-budget delivery demonstrates Austal's ability to compete in this target market.
"We continue to see opportunities in the Middle East and the energy sector and have the right production cost base in the Philippines to compete for commercial vessel contracts and successfully leverage our intellectual property with a proven design," Bellamy said.
Austal was awarded the $30 million shipbuilding contract for the two 45-meter catamaran ferries in April 2014.
The second vessel is in its final stages of construction and is expected to be delivered later this quarter.