Caterpillar Launch New PMA Pleasure Craft Program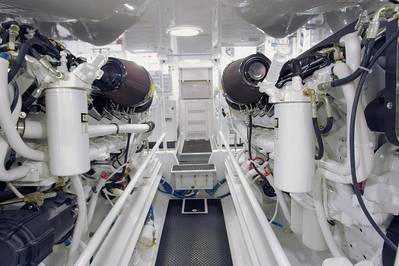 Caterpillar Marine Power Systems broaden pleasure craft marine engine product support services with a new Preventive Maintenance Agreement (PMA) program.
The PMA program provides five years of maintenance coverage for new or low annual hour pleasure craft vessels powered by Cat ACERT™ pleasure craft engines, ranging from the Cat® C7 ACERT to the C32 ACERT marine engine platforms.

"The Preventive Maintenance Agreement protects a customer's engine at every stage of its life and helps owners avoid unbudgeted repair costs," Tim Johnson, Caterpillar Marine Power Systems pleasure craft product support manager stated. "A key benefit of the program is that it enables customers to lock in maintenance costs at today's rates for the term of the contract while receiving stellar service around the world."

The first service provided under this program is designed to be the 250th hour of service. The timeline for PMA services may be adjusted for used vessels depending on total use at the time of enrollment. These services will be performed in accordance with the Operations and Maintenance Manual of the covered equipment. Vessels used more than 250 hours per year will be subject to fewer years of service. The PMA can easily complement one of the many Cat Extended Service Coverage (ESC) programs to provide up to 10 years of total maintenance and unscheduled repair coverage available around the globe.

In addition to being fully transferable, the PMA will provide the vessel with a documented engine maintenance history, making the vessel an attractive option for a potential resale in the future. By participating in the PMA program, vessels owners can be confident their Cat marine engines are receiving the correct maintenance repairs performed by trained Cat technicians utilizing only genuine Cat parts. More information can be found on the Caterpillar maintenance website or through the global Cat dealer network.