Azipod Slip Ring Order for Cavotec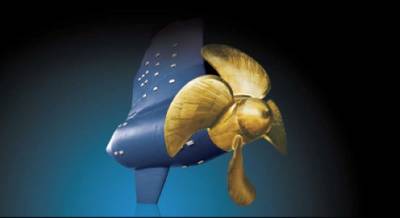 Cavotec wins order from ABB for twenty compact Marine Propulsion Slip ring (MPS) units to be fitted to advanced Azipod marine propulsion systems.

Under the terms of this project, Cavotec is scheduled to complete deliveries of the MPS units to ABB by the beginning of Q2 2013.

Cavotec MPS units, fitted to Azipod systems, enable vessel propellers to rotate through 360 degrees in its vertical axis thus providing steering. The units ensure the safe transmission of electrical power for the main motors, and auxiliary services such as power, control and data signals, as well as hydraulic oil, water and compressed air.

Cavotec marine propulsion slip ring units are used on a large number of cruise liners and container ships, special service vessels such as icebreakers and coast guard ships, and offshore platforms.

"Cavotec and ABB have a long-standing relationship spanning several areas, including advanced ship propulsion technologies. This order is another example of our enduring and valued cooperation," comments Cavotec Shanghai Managing Director, Gustavo Miller.

Cavotec's Ports & Maritime unit designs and manufactures a diverse range of advanced technologies including MoorMaster automated mooring systems, shore power systems, Panzerbelt cable protection systems, crane controllers, power chains and connectors, radio remote controls, motorised cable reels and steel chains.