CEJN Rolls Out New Couplings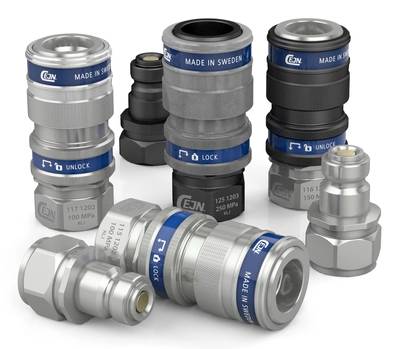 CEJN's Next Generation ultra high-pressure couplings launched at OTC 2018 are newly designed featuring a safety lock.
The newest feature is the quick and smooth locking ring that gives extended security to connections. Screw locks are sometimes considered by users to be time consuming and left unscrewed. With The Next Generation, unintentional disconnection is practically eliminated. Just a quick twist of the bayonet lock and the hydraulic coupling is secured.
In addition, with the redesign of the ultra high-pressure range of quick connect couplers, CEJN-blue has been implemented into the design making it easier to distinguish the CEJN products. The change applies to series 115, 116, 117 and 125.
Dirt is a safety hazard. Pollution in a hydraulic system can lead to damage and costly machine downtime. It can also prevent the quick coupling from being fully and securely connected. Therefore, all couplings and nipples are fitted with dust caps, which should always be attached and joined together when the coupling and nipple are in use. The Next Generation features a new and more user-friendly dust caps design. Just like before, they have a slim design, twisting around the coupling and nipple body in order to avoid tangling.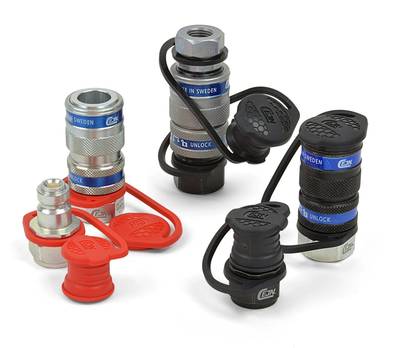 (Photo: CEJN)