Hall Spars Celebrate 33 Years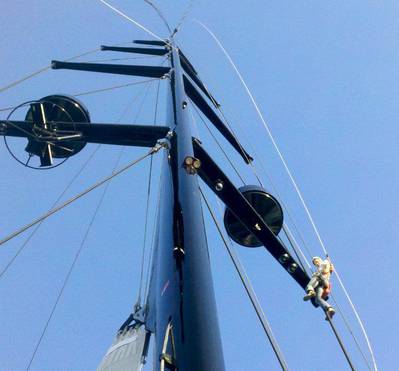 Hall Spars & Rigging opened a small shop in Bristol, Rhode Island 33 years ago & has expanded since then to manufacture in Holland and New Zealand.
Eric Hall and Phil Garland foundedHall Spars & Rigging with a staff of four mast makers and a receptionist. The company is now celebrating 33 years as an industry leader in high-performance spars and rigging.
Hall pioneered the combination of autoclave curing and seamless carbon construction. Milestones include expansion into multiple state-of-the-art factories on three continents, a hand in three America's Cup victories, a DAME Innovation Award for Seamless Carbon Rigging with an airfoil shape, development and patent of the award-winning AutoLock halyard lock, manufacture of Advanced Design Cross Flow tidal turbines and construction of the tallest carbon mast built in the US, at 67.5m.

In response to the growing demand for Hall's technology and expertise, 2013 brought the formation of Hall Composites, the non-marine division of Hall Spars, responsible for prototype design, development and production for the energy, aerospace, architectural and defense industries.

"This week we're 33 years young," said founder and president Eric Hall, "and young is a great way to describe Hall's culture and especially our next generation of managers and technicians. In all three of Hall's factories, the skill, energy and focus of our people is at unprecedented levels, ensuring a great future for our company and our customers."