Cape May-Lewes Ferry Celebrates 50th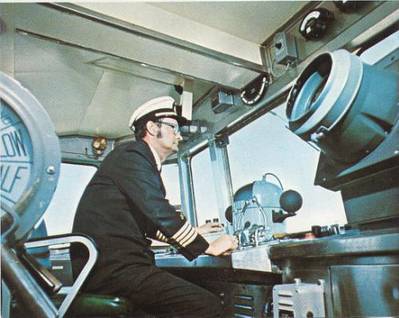 In 1964, Lyndon B. Johnson was President; the Beatles first appeared on the Billboard Chart with I Want to Hold Your Hand; the World's Fair opened in New York and the Cape May-Lewes Ferry made its grand debut. On July 1, 1964, the very first ferry vessel departed the Lewes, Delaware terminal at 6:47 a.m. The ferry carried eight vehicles and 15 passengers. Since then, more than 43 million passengers and over 14 million vehicles have made the scenic, 17- mile, 85-minute trip across Delaware Bay to and from Victorian Cape May, NJ and historic Lewes, Delaware. A favorite of snow birds and family vacationers, it has served as a major transportation link in the crowded Northeast corridor, connecting North/South traffic from Boston and New York to Washington D.C. and Florida.
"The Cape May-Lewes Ferry has truly stood the test of time," said Heath Gehrke, Director of Operations for the Cape May-Lewes Ferry. "While we have been around for 50 years, our ferries are state-of-the-art vessels equipped with fresh interiors and all the latest technology to ensure the comfort, convenience and safety of our passengers. We hope that people who haven't had the opportunity to take advantage of all the Cape May-Lewes Ferry has to offer will do so in 2014 and help us celebrate this great milestone."

The Ferry hosts a variety of seasonal events and fun happenings both onboard and at both terminal locations. The Ferry's furry mascot, Lighthouse Pete the Pirate, offers fun children's entertainment. Travelers seeking the ultimate in relaxation will find themed evening cruises, complete with live music and drink specials ranging from Tropical to Rock n Roll themes. Passengers can order up tasty refreshments or sip cocktails at the Lido Bar.
Others prefer to stake out a spot at the rail and enjoy the fresh bay breeze and spectacular views, which include frequent dolphin sightings and stunning sunsets.

Operated by the Delaware River and Bay Authority, the Cape May-Lewes Ferry welcomes foot and vehicle passengers 365 days a year. Because getting there is half the fun, all vessels are equipped with modern amenities, including outdoor deck chairs, air conditioned lounges, cafes, comfortable reclining seats, Wi-Fi, lively deck bars and flat screen televisions.

The eighty-five minute ride between the Cape May Terminal in New Jersey and the Lewes Terminal in Delaware offers a relaxing and picturesque way to cut miles off a road trip, or simply get away for a day of sight- seeing, shopping, beach time, ecotourism activities, dining or recreation. Both bird watchers and bicyclists use the ferry to spot nature from unique vantage points at the various and numerous trails on both sides of the bay.