Panama Canal Celebrates 96 Years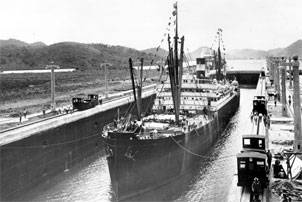 On August 15, the Panama Canal will celebrated 96 years of safe, reliable and efficient service to global trade.

The SS Ancon officially inaugurated the waterway on its first transit August 15, 1914. Today, the Canal continues as a viable global transportation and logistics leader, connecting more than 144 different trade routes and uniting the world.

As the historic $5.25b Expansion Program continues as planned, the Panama Canal Authority looks optimistically forward to the future and remains committed to providing top-notch service for years to come.