Wild Well Control, Inc. Announces Certification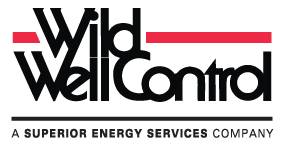 Wild Well Control, Inc. announces it is ISO 9001:2008 Quality Management Systems certified.

The ISO 9001:2008 certification is for worldwide emergency response for well control and containment, and non-emergency services for well control engineering, training, incident prevention and well-related marine and subsea intervention and decommissioning services based from Wild Well Control's Houston location.

To become certified as ISO-compliant, Wild Well Control underwent an evaluation processes that included development of a formal quality management system, an internal audit and management review, employee training, process documentation and implementation of a document control system. After an audit of Wild Well Control's management system by DNV Business Assurance, an accredited ISO registrar, Wild Well Control was issued its certificate.

ISO certification means that Wild Well Control has consistent processes for managing employee and contractor competence, customer communication, design verification, supplier management, document control and service delivery, as well as management oversight and continual improvement of the system in total. Wild Well Control's certification also demonstrates to clients, via a highly respected third-party, that its management system provides effective and comprehensive control of Health, Safety, Environment and Quality performance.

"Clients and regulators gain confidence in Wild Well Control when they see our employees produce consistent results using the management system. Doing the job right the first time, every time," said Freddy Gebhardt, Wild Well Control President, "is essential. Our system drives improvement and prevents problems. This enables certifications that allow us to compete favorably in new markets. Clients that have little or no experience with Wild Well Control's excellent performance will see immediately that we deliver on our promises."