RINA Commits to Support IACS During Chairmanship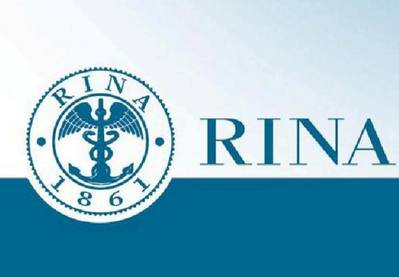 International classification society RINA has committed major resources to support IACS (International Association of Classification Societies) during its year of chairmanship.
Roberto Cazzulo, Chairman of RINA Services SpA, was elected as Chairman of IACS Council at the end of June. He will lead an active team of senior personnel from RINA who will seek to continue the global technical leadership of IACS and to ensure it meets the needs of both the international shipping and shipbuilding industries and also regulators.
Says Cazzulo, "We firmly believe that by collaborating through IACS the leading classification societies of the world help raise safety, environmental and performance standards for the global shipping fleet. To that end RINA is willing to contribute the time and expertise of a serious team. I personally commit myself to driving forward IACS' priorities this year and to helping to ensure a healthy and continuing dialogue with all stakeholders in our global maritime industry. In this complex global world no class society can go it alone. By working together we achieve much more than we could as the sum of a lot of societies trying to work by themselves."
RINA Group operates through a network of companies covering Marine, Energy, Infrastructures & Real Estate, Transport & Logistics, Food & Agriculture, Environment & Sustainability, Finance & Public Institutions and Business Governance. RINA had a turnover of around 280 million Euros in 2012, over 2,100 employees, and 150 offices in 53 countries worldwide.

Detailed information on IACS' strategy and work plan for the forthcoming year can be found at: www.iacs.org.uk