Europe, China Economic News Challenges Shipping Demand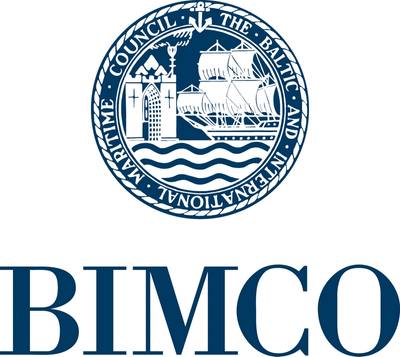 The global economic recovery continues along the rather bumpy lines described in the most recent report on macro economics from BIMCO.


Chief Shipping Analyst at BIMCO, Peter Sand, said, "Economic data coming in today dampens optimism for the Euro zone a bit. A lower of level of GDP growth and inflation is affecting shipping demand slightly negatively. However, the outlook for the manufacturing sector in the Euro zone continues to improve"


EU reduces Euro growth forecast as inflation seen to slow
Bloomberg reported, The European Commission trimmed its economic growth forecast for the Euro area and predicted low inflation to remain a threat to expansion for at least the next two years.


The 18-nation Euro zone's gross domestic product will rise 1.7% in 2015, compared with a February prediction of 1.8%, the Brussels-based commission said today. The inflation rate will be 0.8% this year and 1.2% in 2015, both lower than previously forecast and well below the European Central Bank's target of just below 2%.


Eurozone manufacturing recovery broadens in April
Chris Williamson, Chief Economist at Markit, said, "The Eurozone PMI paints a promising picture for the region's manufacturers at the start of the second quarter." He continued, "It remains to be seen whether this strengthening of demand will feed through to more pricing power, which remains weak due to the widespread existence of spare capacity and high unemployment in many countries. With factory gate prices falling for a second month running, policymakers will remain concerned about deflationary forces."


Chinese manufacturers signalled a further deterioration in overall operating conditions during April.
"On the opposite side of the globe, the slowing down of Chinese growth in the manufacturing sector continues. April data on Purchasing Managers Index improve marginally (48.1 in April up from 48 in March) but remains in the area of contraction. This too indicates a soft patch in shipping demand," Sand added.


Commenting on the China Manufacturing PMI survey, Hongbin Qu, Chief Economist, China & Co-Head of Asian Economic Research at HSBC said, "The final reading of the HSBC China Manufacturing PMI stabilised at 48.1 in April, up slightly from 48.0 in March, and revised down from an earlier flash reading of 48.3. The latest data implied that domestic demand contracted at a slower pace, but remained sluggish. Meanwhile, both the new export orders and employment sub-indices contracted". He continued: "Over the past few days, Beijing has introduced more reform measures, which could support growth by inducing more private sector investment. We think bolder actions will be required to ensure the economy regains its momentum."