AT&F Set Up Charleston Marine Division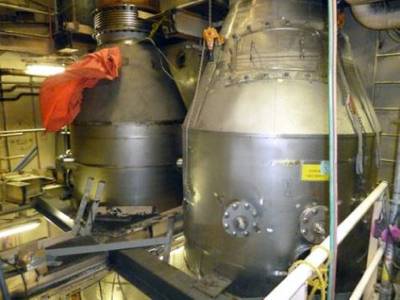 AT&F, an ISO 9001:2008 certified custom steel fabricator in Cleveland, Ohio, has opened an additional location in Charleston, S.C., specializing in serving the commercial marine industry.
For more than 30 years, AT&F has served the naval defense industry through its headquarters in Cleveland, Ohio.
The new division, AT&F Marine, consolidates AT&F's vast and diverse manufacturing experience and expertise for applications in the commercial marine industry. The marine division is focused on serving the emerging marine emissions control market and intends to provide components for exhaust gas scrubber technology and LNG conversion projects from the new location.
AT&F Marine is led by Chris van Raalten. With 18 years of management experience in vessel management, ship repair, conversions and commissioning, both from and contractor and vessel owners' perspective, AT&F customers can be assured that their projects and associated risks are well understood and managed.

"Our goal was to bring together the tools and resources necessary to serve the specialized needs of the commercial marine industry in one location that's convenient for our customers. From their perspective, this Charleston location is an ideal place to centralize our shipbuilding expertise; it also demonstrates our continuing commitment to customer success ," states Michael F. Ripich, AT&F President.

AT&F Marine offers ship owners, shipyards and OEM's unique manufacturing capabilities, which are fully applicable to new construction, conversion and repair. AT&F has the required manufacturing engineering capabilities in-house and offers these services to its customers to provide the most economical manufacturing solution.

Van Raalten adds, "Our unique manufacturing and processing capabilities offer the maritime industry a variety of quality products and services for both one-off components and high-volume series production items. These include items such as bow thruster tunnels, propulsion components like kort nozzles, pod foundations, machinery, and deck equipment foundations, sea chests, and pressure vessels." Corrugated bulkheads, specialty structural beams, etc. are all well within the capabilities and expertise of AT&F.