Gilliam VP Crowley Sales & Chartering, Petroleum Services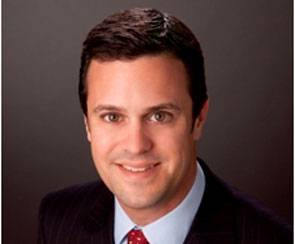 Crowley Maritime Corporation announced that Tucker Gilliam has been promoted to vice president of sales and chartering for Crowley's petroleum services team. He will remain domiciled in the company's Jacksonville office and report to Rob Grune, senior vice president and general manager, petroleum services.
In his new role, Gilliam is responsible for the planning and direction of sales and chartering initiatives; overseeing development of policies and procedures; coordinating and negotiating customer contracts and developing business relations, specifically in the company's articulated-tug barge (ATB) program.

"Tucker's promotion to the role of vice president is ideal because of the experience he brings from having worked within a variety of departments inside Crowley - from operations to oil transportation, and his recent commercial work in the Dominican Republic and Haiti," said Grune.

Gilliam joined Crowley in 1998 as a management trainee in Seattle. He later joined the petroleum transportation group as a marine superintendent and has held positions of increasing responsibility within that business group, including the position of director of marine operations. He also has worked in the company's labor relations department as director of marine crewing and development, and from 2009 to the present, served as general manager, Dominican Republic/Haiti, for Crowley's liner services team. Tucker graduated from Texas A&M University with a bachelor's degree in maritime administration.