nv-charts Now Available for Chartplotters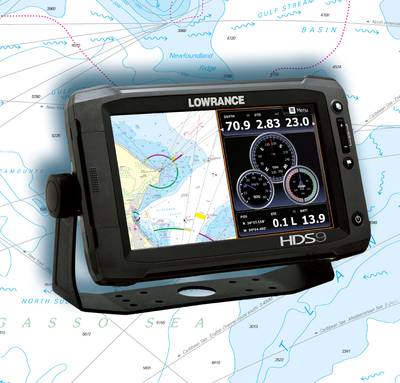 nv-charts, a global leader in highly accurate, detailed maritime chart products, announces the availability of nv-charts for Lowrance, Simrad, and B&G chartplotter systems.
The charts are supplied on SD memory cards for chartplotters only, and include all current nv-chart regions including Europe, the Caribbean and Cuba, the U.S. East Coast, and others.

Nv-charts for chartplotters are compatible with all instruments in the Lowrance HDS Series, Gen. 1 & 2; Simrad NSE, NSS, and NSO systems; and all B&G Zeus series systems.

In making the announcement, Hasko Scheidt, Founder and CEO of nv-charts, stated, "We are pleased to be able to offer our highly accurate chart products, which are used by professional mariners and recreational boaters and sailors worldwide, for use in these popular chartplotter systems. More will be added as we move forward. The available chart coverage includes all charts and harbor details for our chart regions, and all have been carefully selected so as to provide seamless continuity from one region to another without interruption, for clarity and safety."

Regions available include Northern Europe (North Sea, Scandinavia and the Baltic), the entire U.S. East Coast from the Canadian border to Key West, Bermuda, and the Caribbean Sea including Cuba.
nv-charts products are also available in paper, digital format for use on PCs, and in formats compatible with mobile devices.