Volkswagen Chattanooga Selects Port of Savannah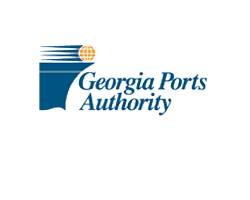 Volkswagen Group of America, Chattanooga Operations has selected the Port of Savannah's Garden City Terminal to handle auto parts in containers for its new plant in Tennessee.

"We look forward to this new partnership with the Port of Savannah and appreciate the commitment the Georgia Ports Authority has made to work closely with our team," said Laszlo Juhasz, General Manager Logistics of Volkswagen Group of America, Chattanooga Operations LLC. "We see the Port of Savannah as a logistical link for our supply chain to provide efficient service that will benefit our Chattanooga factory."

Volkswagen Chattanooga rolled its first car, a Passat SEL, off the line last month. The introduction of the factory's inaugural customer car initiates the process of increasing volume to reach its full capacity.

"We greatly appreciate this new business with Volkswagen and the opportunity it presents for Georgia and the Southeast U.S," said GPA's Executive Director Curtis J. Foltz. "We plan to work closely with the Volkswagen team to identify long-term logistical needs and accommodate additional growth."

The Port of Savannah, strategically located to efficiently handle cargo for the Chattanooga metro area, offers immediate access to two major interstates, best-in-class traffic and gate processing technology, personal service through a Client Relations Center and the efficiencies of a single-terminal with direct access to rail.

When the factory reaches full production in 2012, Volkswagen Chattanooga will produce 150,000 Passats. The 2012 Passat has a TDI clean diesel engine that can go 795 miles on one tank of gas with 43 mpg, and on certain models the Fender Premium Audio System features a nine-speaker sound system.

The GPA's Port of Brunswick also handles import Volkswagens that are distributed throughout the Southeast.

About Volkswagen Group of America, Chattanooga Operations LLC Volkswagen will invest $1 billion in the local economy for the Chattanooga plant and create more than 2,000 direct jobs in the region. According to independent studies, the new Volkswagen plant is expected to generate $12 billion in income growth and an additional 9,500 jobs related to the project. The Chattanooga manufacturing facility will build the all-new 2012 Passat sedan, specially designed for the North American market.

Georgia's deepwater ports and inland barge terminals support more than 295,000 jobs throughout the state annually and contribute $15.5 billion in income, $61.7 billion in revenue and $2.6 billion in state and local taxes to Georgia's economy. The Port of Savannah handled 8.6 percent of the U.S. containerized cargo volume and 12.4 percent of all U.S. containerized exports in 2010.
Source: http://gaports.com