Star Capital: New Owner of the civilian Blohm + Voss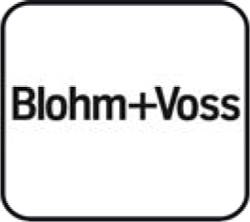 With the deal officially closed on January 31, 2012, the sale of the civilian Blohm + Voss companies – Blohm + Voss Industries, Blohm + Voss Repair and Blohm + Voss Shipyards (plus their subsidiaries) – to the UK investment company Star Capital Partners (SCP) is now complete. The purchase agreement between ThyssenKrupp Marine Systems AG and SCP for the acquisition of these companies was finalized on December 11, 2011. The new owners will continue to manage and develop the Blohm + Voss civilian business units.
The three companies, Blohm + Voss Industries, Blohm + Voss Repair and Blohm + Voss Shipyards, will continue to operate as independent companies under the umbrella of a controlling company. Top management at the companies will remain largely unchanged and will continue to be responsible for operative business. As the new owners, SCP's primary role will be to supply capital for the civilian Blohm + Voss companies in order to drive growth within existing business activities. In this way, SCP will secure the foundation for ensuring both job retention and new job creation.
"Blohm + Voss is a strong brand and the new ownership structure creates both transparency and security for customers and employees alike," emphasizes Dr. Herbert Aly, CEO of the three civilian companies.
Star Capital Partners CEO Tony Mallin has set some ambitious goals with this acquisition: "Our commitment to Blohm + Voss is an investment in one of the world's leading shipbuilding and engineering brands. We will continue to develop the Blohm + Voss brand, generate growth and create new employment opportunities."
Blohm + Voss Shipyards will continue to apply its unique know-how to luxury mega-yacht construction in the future. The partnership with Blohm + Voss Naval – which will continue under the ownership of ThyssenKrupp Marine Systems – will also proceed as before, for projects such as the construction of the four F125-class frigates for the German Navy.
Blohm + Voss Repair sees excellent prospects in the growing offshore sector – a sector where the company already possesses outstanding expertise. Its service portfolio not only includes the complex and technologically demanding conversion of vessels and craft for oil and gas platform supply, but also services for vessels and platforms in the offshore wind power sector. Its leading position in retrofitting and services for cruise liners and merchant ships will also be expanded to a similar degree. Blohm + Voss Repair also sees potential growth in retrofitting and modernization work for mega-yachts – a field in which the company has a long and distinguished record. Development of the Oil Tools unit will also be prioritized: a sector where Blohm + Voss Repair has
also worked hard to acquire a strong market position.
Shipbuilding
supplier Blohm
+ Voss Industries, one of the world's market leaders within its segment, will also be expanding its service business to cover all of the key shipping markets worldwide. For decades, shipbuilders and shipowners have relied on the quality and reliability they can expect from components made by Blohm + Voss Industries.
Based in London, the new owners of Blohm + Voss, Star Capital Partners, specialize in the financing of capital-intensive businesses. The investment company was formed in 2000 and manages total funds of around a billion euros. SCP provides promising companies in growth markets with capital in order to both finance ongoing activities and develop new business. Its objective is to achieve – or to secure – the acquired company's position as the leader in its market.
"Investors Star Capital Partners are an excellent match for Blohm + Voss," emphasizes Dr. Herbert Aly, in commenting on the change of ownership. "Their commitment will enable all three companies to continue to develop their business models, since we are not only active in booming markets but have a huge market potential. Thanks to SCP, the shipyard will be retained, and SCP also offers excellent prospects for our highly-qualified and dedicated workforce".