RWO Plots Its Strategy for CleanBallast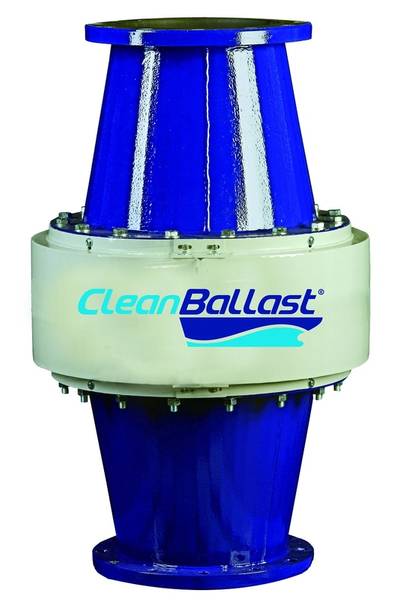 It's been a difficult year in the ballast water market so far, says Bremen-based manufacturer RWO. Quite close to ratification, new regulations show up on the horizon, and old ones are put under discussion, piling the pressure on system requirements and manufacturers. In this volatile setup, RWO, a subsidiary of Veolia Water Technologies, molds its strategy for the CleanBallast system.
Dr. Christian Ausfelder, Managing Director of RWO, explains, "Considering the uncertain situation in the ballast water market and the unforeseeable rules which will affect us in the future, we are currently offering CleanBallast under the conditions of IMO certifications only."
"We are in close contact with our customers, who understand and appreciate our considerate approach," Ausfelder continues. "We are confident that this strategy is the best one to maintain our healthy and long-lasting relationship with our clients."
"Apart from that, the treatment performance of CleanBallast has always fulfilled the rules to be expected at the time and is duly IMO-certified. In addition, it has been accepted as an Alternate Management System by the USCG since April 2013. Considering this, RWO has no reason to exit the ballast water market. We believe in our product and are convinced of its technical refinement," Ausfelder says.
The company says it is now actively observing and evaluating the situation in the ballast water market, especially in terms of the USCG and revised G8 regulations. RWO adds it is connected with several institutions in the marine business and is now collecting as much reliable information as possible until the right moment for taking the next step has come. The acceptance of CleanBallast as an AMS is valid until 2018.