Maritime Security Experts Meet in Cleveland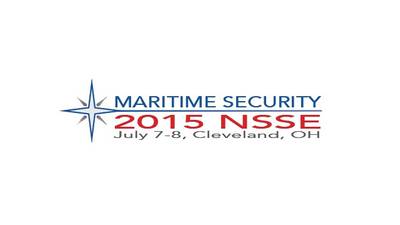 For maritime security experts, there were many lessons learned after the 2011 Republican National Convention in Tampa. That's why those experts are meeting now in Cleveland, the site of the 2016 RNC to learn from the professionals who planned and executed the maritime safety and security efforts for the Tampa event.
The Republican and Democratic conventions are considered national special security events (NSSE), and for many of these major events that are attended by huge numbers of people are on or near water. The attendees represent federal, state and local jurisdictions, including the Coast Guard; Customs and Border Protection; municipal sheriff and police departments.
Participants are learning about best practices and emerging technologies, building maritime domain and situational awareness, creating and enforcing security zones, high value asset escorts and protection, leveraging social media for situational awareness and digital solutions and their necessary cyber protections.
"The preparations and factors important to execute an NSSE are similar to a major weather event, such as a hurricane that might hit the British Virgin Islands," said Chief Inspector Paula Alleyne of the Royal Virgin Island Police Force. "We also have festivals and events, and conduct exercises for tsunamis or transportation accidents. So this conference has been valuable."
"This conference has been extremely targeted on NSSEs, and is the only conference of its kind to specifically address the challenges and solutions for major event security such as Super Bowls, political conventions, presidential inaugurations, Olympics, summits and visiting heads of state," said Will Lusk of Homeland Security Outlook, the conference organizer.