Coast Guard Re-establishes VTS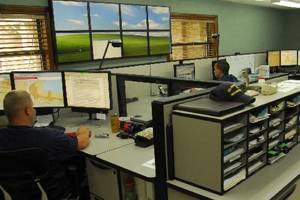 The Coast Guard re-established the Vessel Traffic Service on September 3 after crews returned from Hurricane Gustav evacuation destinations.
The Marine Safety Unit facility in , where the VTS is located, was not structurally damaged. Seven Coast Guard members returned to the MSU Tuesday to reconstitute operations despite power outages throughout southeastern Louisina.
The VTS directs vessel traffic in the three-bridge area where five waterways intersect. Vessels transiting from points north along the Mississippi River, , the Gulf of Mexico or receive direction from the VTS.
The VTS has recived many requests from local mariners wishing to transit the area. The requests remain pending until the Captain of the Port can safely re-open the waterways.