China's Largest Coastguard Vessel Begins Trials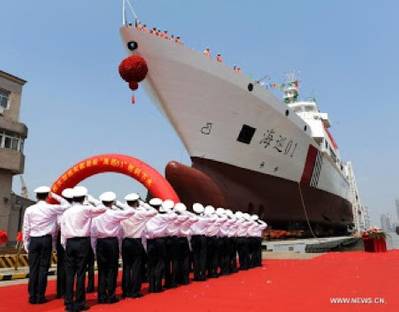 China's largest marine patrol & salvage ship, 'Haixun 01', has set off on a trial voyage from Shanghai.
The Haixun 01 is 128.6 meters long and of 5,418 gt.

The ship is able to accommodate 200 people rescued at sea and is able to offer basic treatment and surgery to the injured, reports Xinhua.
The new vessel will also have towage and fire-fighting capabilities.
Source: Xinhua