SharpEye Radar for Qatari Coastguard Patrol Boats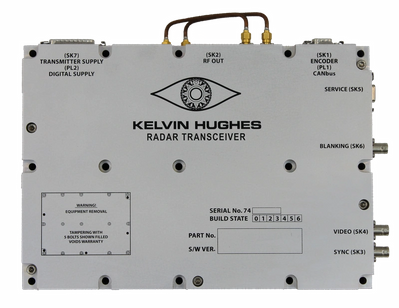 Kelvin Hughes is to supply its SharpEye S-band radar together with its new 12kW radar for 17 patrol boats currently being built at ARES Shipyard, Turkey for Qatar's Coast and Borders Security Department.
All the electronic equipment for the vessels - which include 24m, 34.5m and 48m versions of the ARES Shipyard Hercules series - will be supplied by Elektro Deniz of Turkey which has contracted Kelvin Hughes to provide the radar systems. The SharpEye S-band will be used for surface search and the 12kW radar for navigation. Installation is expected to start later this May and to continue over the next two years.
Barry Jones, Kelvin Hughes' Regional Sales Manager for Turkey, commented, "This important new contract win in Turkey from ARES Shipyard is a reflection of the growing interest we are continuing to see in SharpEye from all of the Gulf Cooperation Council (GCC) countries. In part this is due to a strategic decision to adopt a convergent approach to that of the Royal Navy whose ships, submarines and shore facilities are all now being re-equipped with SharpEye radar technology."