RPP Introduce New Collapsible Container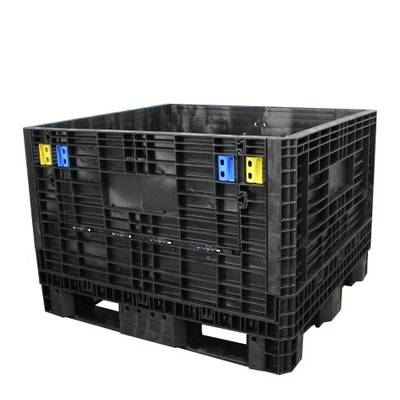 US-based RPP Containers has introduced its new DuraGreen® medium-duty collapsible bulk container. The company, which serves industrial and commercial markets throughout North America, reports the product is becoming a popular choice with end-users in multiple business sectors.
The collapsible container weighs only 118 lbs. with a 1,500 lb. capacity, and a 3:1 return ration; key features that allow a shipper to transport more content with less container weight on board. The 45"x48"x34" container can be securely stacked six (6) high static and three (3) high dynamic.

In addition to its DuraGreen ® brand of premium bulk containers, RPP brands include RefurBest ® high-quality, pre-owned bulk containers, Bulk Container Express ®, an easy-to-use online catalog that provides customers a 24/7 ordering capability, and Bulk Container Recycling ™.
To learn more, visit www.rppcontainers.com or call 800-945-8304.