US Navy Supply Ships Collide in Indian Ocean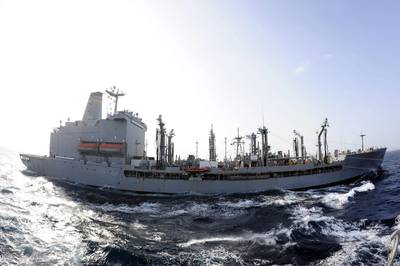 Two U.S. Navy supply ships collided in the Gulf of Aden in the Indian Ocean early on Thursday, but no crew members were injured and initial reports suggested the vessels suffered only minor damage, the force said in a statement.

It gave no reason for the collision between the ships which provide logistical support for the U.S. Navy's Fifth Fleet, a deployment covering the Gulf, the Arabian Sea and the Red Sea from its base in Bahrain.

The fleet is also part of a multi-national naval force protecting shipping against piracy.

The U.S.N.S Amelia Earhart and U.S.N.S Walter S.Diehl were operating under their own power and continuing their assigned missions, the navy said.
(Reporting By Angus McDowall; Editing by Andrew Heavens)