Colorado Marina (That's Right) Offers ValvTect Marine Fuels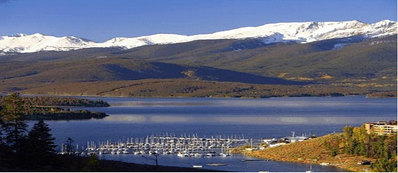 ValvTect Petroleum say that Dillon Marina in Dillon Colorado, on the shores of Dillon Reservoir, has joined the nearly 600 marinas & fuel docks nationwide offering ValvTect Marine Fuels.
Dillon Marina is located on the scenic shores of Dillon Reservoir in Dillon Colorado and is one of North America's highest marinas, and one of the highest in the world. In the alpine environment, the annual snow fall average is more than 230 inches, average water fluctuations are 10 to 20 feet per year and can change as much as 60 feet. The marina has 260 long term slips, and 36 short-term slips and occupies a 56 acre footprint, on six acres of land and more than 6,000 feet of docks. In 2012, more than 55,000 guests visited the marina with its many amenities including a Sailing School, boat rentals, recreational activities and restaurants.

Bob Evans, Certified Marina Manager at Dillon Marina stated "Dillon Marina wants to give its customers the very best boating experience by offering ValvTect Marine Gasoline. ValvTect Marine Gasoline prevents problems with ethanol blended gasoline, that we are required to sell, provides our boaters with better fuel economy and lower maintenance costs. These benefits save our customers money and improves their overall boating experience".

Jerry Nessenson, President of ValvTect Petroleum welcomes Dillon Marina to the growing network of Certified ValvTect Marinas throughout the country. "Dillon Marina is a first class marina which dates back nearly 40 years and features some of the best boating and water activities in Colorado. Dillon Reservoir and Summit County now have a premier location to fill up your boat with high quality ValvTect Marine Fuel" he stated.

www.valvtect.com