GE Taps Barnes to Lead Commercial Marketing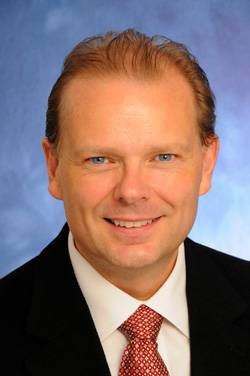 Jeremy Barnes Appointed GE Marine's Commercial Marine Marketing Director.
GE Marine announces it has appointed Jeremy Barnes as the Commercial Marine Marketing Director. In this role, Barnes is responsible for global commercial market development activities for GE's full line of LM marine aeroderivative gas turbines, including industry analysis, strategic planning, customer education, and channel development. He is based at GE Marine's Evendale, Ohio, headquarters.
Barnes has gained valuable commercial experience through varied sales and marketing roles across multiple GE businesses. Most recently, he led the North American Solutions Sales team for GE Oil & Gas, selling upgrade technology for turbo-compression equipment. He joined this Florence, Italy-based business unit in 2006 as the Gas Turbine Product Line Manager, with a follow-on assignment in Houston as the North American Marketing Manager for Global Services. In addition, he served as Strategic Marketing and Third Party Sales Manager for GE Industrial Aeroderivatives in Evendale.
Barnes began his GE career in 1998 as a Manufacturing Engineer with GE Aircraft Engines in Evendale. From there, he took on roles of increasing responsibility within this business including a Six Sigma Black Belt assignment and Director of International Programs for Commercial Engines.
Prior to joining GE, Barnes served seven years as an officer in the United States Air Force. In addition, he earned a master's in business administration from the University of Cincinnati, Ohio, and a bachelor's of science in aerospace engineering from the University of Michigan, Ann Arbor. He currently resides in Loveland, Ohio, with his wife, Joan, and daughters, Julia and Katherine.