Marina Projects Secures Commission with Ports of Jersey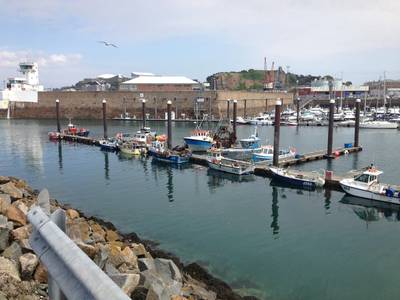 U.K.-based marina consultancy Marina Projects Ltd. was appointed by Ports of Jersey to deliver two new developments in St. Helier Harbor.

The two projects, The Redevelopment of Berths № 4 & 5 and The Refurbishment of the Fishermen's Berths, due to commence later this year, will considerably enhance the harbor offering for both the marine leisure and commercial fishing industries. This appointment is a further step in the long standing and successful relationship between Marina Projects and Ports of Jersey.

The Redevelopment of Berths № 4 & 5 follows a feasibility study undertaken by Marina Projects Ltd in 2012 that considered the operational requirements and options for development. The preferred scheme being taken forward will involve the removal of the old St. Helier Marina Linkspan Bridge, a new bridge configuration, improved visitor/waiting pontoons to Berths № 4 & 5 and an improved berthing facility for the RNLI and South Coast Cruises day trip vessel. In addition, the chosen scheme will 'release' the southwest corner of St Helier Marina for a potential future project involving additional berthing. The Redevelopment of Berths № 4 & 5 will be carried out with the assistance of engineering consultancy ARUP.

The refurbishment of the Fishermen's Berths, adjacent to La Collete, St Helier, will enhance an ageing pontoon system through the introduction of new materials, including pontoon decking, additional lighting, and emergency equipment etc.

These improvements will provide the Jersey fishing fleet with a safer working environment. These new commissions highlight the on-going relationship between Marina Projects and Ports of Jersey. Under a Term Agreement, Marina Projects is contracted to provide a range of consultancy based professional services, covering marine related activity, project planning and delivery.

Marina Projects have worked with Jersey Marinas since 2009; contracts have included assessing the potential for development in St Helier Harbor and providing a master plan strategy through to detailed design, consultation and delivery; as well as the redevelopment of La Collette Yacht Basin, which was completed in early 2012.