Cordero Reconfirmed as FMC Commissioner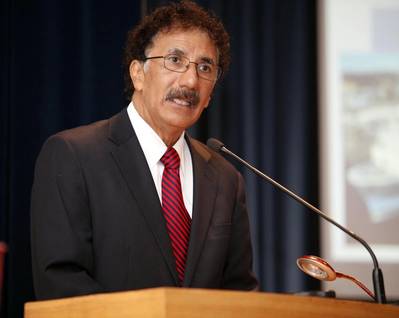 Mario Cordero was reconfirmed today as a U.S. Federal Maritime Commissioner.
Cordero joined the Federal Maritime Commission (FMC) as a Commissioner on June 3, 2011, having been nominated by President Barack Obama on September 17, 2010, and confirmed by the Senate on April 14, 2011. President Obama designated Mario Cordero Chairman of the Federal Maritime Commission on April 1, 2013.
Prior to his appointment to the FMC, Cordero was an attorney in private practice and served eight years on the Board of Harbor Commissioners for the Port of Long Beach. He led one of the port's most successful initiatives, the Green Port Policy, which has been nationally recognized, and helped redefine cargo movement worldwide. In addition, he also served as an adjunct professor of Political Science at Long Beach City College.
"I am honored that President Obama has entrusted me to serve the American people in this important capacity, and grateful to the Senate for this confirmation," said Chairman Cordero. "As the nation's premier regulatory agency for international ocean transportation, my colleagues and I face significant challenges as we seek to reduce congestion, protect the public from unfair and deceptive practices, and keep international trade flowing in an efficient and reliable manner. I am fortunate to have the support of a small but dedicated staff of professionals to execute this vital mission."