Coast Guard Commissions Fast Response Cutter at Port Everglades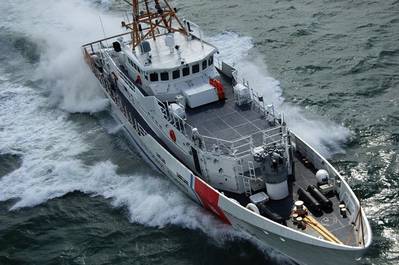 The US Coast Guard has commissioned its second Sentinel-class cutter during a traditional ceremony at Port Everglades.
The 154-foot Coast Guard Cutter Richard Etheridge is a Fast Response Cutter and will be able to deploy independently to conduct missions such as ports, waterways, and coastal security, fishery patrols, drug and illegal migrant law enforcement, search and rescue, and national defense operations along the Gulf of Mexico and throughout the Caribbean.
The Etheridge is capable of speeds of 28-plus knots, armed with one stabilized, remotely operated 25mm chain gun and four crew-served .50 caliber machine guns, and crew capabilities to hold 24 people. It will be able to perform independently for a minimum of five days at sea, and be underway for 2,500 hours per year.
The new Sentinel Class patrol boats will all be named after Coast Guard heroes. The Etheridge is named after Coast Guard hero Richard Etheridge, the first African-American to command a life-saving station.
"I am very excited about the commissioning of the Coast Guard Cutter Etheridge," said Rear Adm. Bill Baumgartner, commander of the 7th Coast Guard District. "It is the second of 18 Fast Response Cutters that are scheduled to be delivered to the 7th Coast Guard District over the next several years.