MN100: BlueTide Communications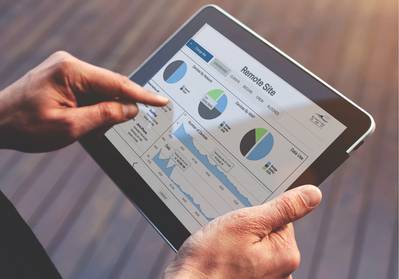 The Company:
BlueTide is a leader in the provisioning, implementation, monitoring and support of satellite equipment. Combining the power of HUGHES proprietary managed network technology with people who fundamentally understand the power of connectivity under extreme circumstances, BlueTide services three of the top five largest OSV workboat companies in the world, as well as liftboats, crew boats, construction barges, and tug boats.
The Case:
Bandwidth has become a critical operational component for the marine industry but many times is misunderstood or managed inefficiently. BlueTide's AMP app set the standard for baseline remote communications modality. The increased efficiency, reduced cost and additional controls made possible by the application equal more effective bandwidth use. BlueTide's strength is building and maintaining a
global satellite network
and remote marine
satellite equipment coupled
with dedication to transparent, value-added resources that maximize networks. BlueTide was the first
satellite communications company
to give customers transparent access to and control over their bandwidth and usage.
117 Nolan Road
Broussard, LA 70518
Telephone: (337) 205-6710
E-mail: elyons@bluetidecomm.com
Website: www.bluetidecomm.com
CEO/President: Emil Regard
(As published in the August 2016
MN100
edition of
Marine News
)