Costa Cruises Renews Its Communications Network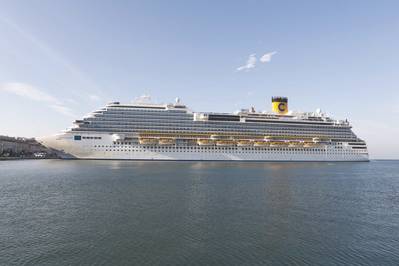 Telecommunications firm Italtel has been selected to renew the communications network of British/American owned Italian cruise shipping company Costa Cruises. Under the contract, Italtel will implement a updated integrated communication system, based on IP protocol and capable of delivering new services.
Costa Cruises was previously equipped with a voice-based infrastructure on a different set of local exchanges directly connected to the traditional telephone network. Although these guaranteed basic telephone services, they did not allow the various systems used by different locations to be integrated and originated high costs both in terms of telephone company rates and maintenance and management.
In less than six months, Italtel migrated Costa Cruises' system from TDM to VoIP, linking the company's headquarters in Genoa to its offices in Paris, Barcelona and Madrid. The new infrastructure allows employees to access additional messaging tools such as video calling, video conferencing, instant messaging and a centralized address book, improving individual productivity and saving time.
The new VoIP platform has been integrated into the existing call center, centralizing management of all telephone routes and allowing common access to the Public Switched Telephone Network (PSTN) both for the contact center, which is located in the headquarters, and the European offices. Italtel will now extend this renewed communication service to the remaining offices (Shanghai, Miami, San Paolo, Buenos Aires) and to the Costa fleet of ships.
Throughout the project, Italtel has ensured total continuity of service for all call center activities, including bookings addressed to Costa Cruises' customers.
The implemented solution uses Cisco Unified Communications and Collaboration (UC&C) architecture, based on Cisco Unified Communications Manager, which consists of two clusters. The first is devoted to managing phones in Costa Cruises' European offices, while the second – with SME function (Session Manager Edition) – centralizes the routing and VoIP connectivity, including for the offices, call center, other group companies and, ultimately, all ships in the fleet.