USTC Companies Announce New Board of Directors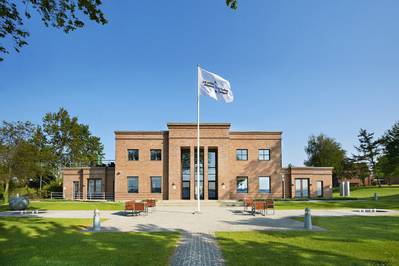 Experienced shipping and finance professionals in new board for USTC companies.

One of the biggest and fastest expanding companies in Denmark, A/S United Shipping & Trading Co Ltd. headquartered in Middelfart, is strengthening its organization with a new board of directors who will also take up positions in its subsidiaries Bunker Holding A/S and Uni-Tankers A/S. The composition of the board aims to encompass the expertise required to enable the parent company and its two shipping related subsidiaries to further develop in a difficult market.

In recent years, USTC, which operates in the fields of oil bunkering, shipping and ship-owning, has grown to such an extent that the group was the fourth largest company in Denmark in 2012. In the last financial year, turnover reached DKK 68 billion in a market under severe pressure from low freight rates and general instability. And as USTC's owner, Torben Østergaard-Nielsen, wants the group to keep growing, this meant that the companies had to be strengthened by adding board-member expertise in the fields of sales, marketing and credit management. The tasks of the new board include making Bunker Holding into the world's leading company in the field of oil bunkering and making Uni-Tankers into one of Europe's leading shipping companies in the small-tank segment. Recently, Uni-Tankers took the initiative for growth by buying up tankers so that today the shipping company is operating 35 ships.

The companies' board of directors will comprise:

Michael Keldsen (Chairman), 62. Lawyer and partner at Kromann Reumert up until 2012. Today he serves as Of Counsel for the same company. He has primarily been involved with board duties, shipbuilding and Greenland legal matters – primarily in the areas of fishery and underground resources. He has been chairman of the board for the USTC Group since 1991.

Klaus Nyborg (Vice Chairman), 48. MA in Business Law. He has pursued a management level career at Maersk, Torm and Pacific Basin Shipping, Hong Kong. Today, he is involved in professional board work. Peter Frederiksen, 48. Member of the management team for Hamburg Süd Container Line with executive responsibility for sales and marketing. Trained in shipping in the Maersk organisation with subsequent positions including group senior vice president at Maersk Line. Works in Hamburg.

Torben Janholt, 65. Trained in shipping at the J. Lauritzen shipping company from 1978; after this the managing director of the Mortensen & Lange shipping company and managing director of the UN World Food Programme, Ocean Transport. Managing director of the J. Lauritzen shipping company since 1998. Formerly chairman of the Danish Shipowners' Association. Member of USTC's board since 2006. Per Skovhus, 52. MA in Business Law. Pursued a career at Danske Bank from 1979 to 2012, with his last position being credit executive of the bank. During this employment, he has held managerial positions in cities like Hong Kong and London and has been involved in Danish Ship Finance and the Danish Bankers' Association.

Torben Østergaard-Nielsen, 58. Owner of the USTC Group.

Uni-Tanker's board also includes Henrik N. Andersen, 46. He is a qualified shipmaster and has pursued a subsequent career at a number of Danish shipping companies, including Tschudi & Eitzen and Torm. Managing director of the Erria shipping company since 2005.