Russian Companies Get Norwegian Arctic Offshore Licenses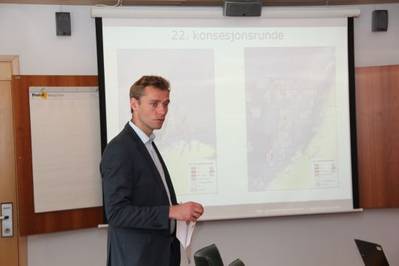 Both Rosneft and Lukoil have secured license rights to blocks issued by the Norwegian government in Arctic waters.
The massive opening of the Barents Sea for the oil industry includes invitations to Russia's two powerful Russian petroleum companies, the first ever Russian companies on the Norwegian shelf, reports the 'Barents Observer'.

Citing an announcement made by Minister of Petroleum and Energy Ola Borten Boe, Barents Observer says that Rosneft and its Norwegian subsidiary RN Nordic gets 20 percent of one license in the Barents Sea. The license (No 713) will be operated by Statoil (40%) and include also Edison (20%) and North (20%).
Lukoil, meanwhile, gets stakes in two licenses, among them 20 percent in license No 708, the easternmost blocks offered in the round. In addition, the company gets 30 percent in license No 719, an area located in the central part of the Norwegian Barents Sea. The company, Russia's biggest privately owned oil producer, will have to work with the companies Lundin, Edison, North and Centrica in the projects.
A total of 24 licenses were offered in the round, of them 20 in the Barents Sea. A total of 29 companies got stakes in the licenses, of them 14 with operator responsibility.

Source: Barents Observer