German Company Pleads Guilty to AK Bilge Dumping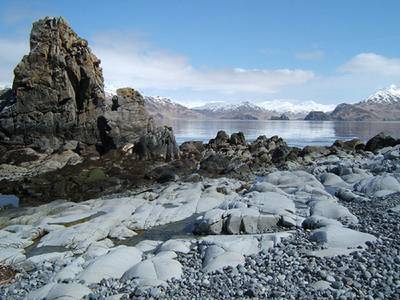 German shipping company AML Ship Management GMBH and one of its chief engineers pled guilty yesterday to illegally discharging oily waste in Alaskan waters last August.
The company and Nicolas Sassin, 45, the chief engineer of AML's City of Tokyo vehicle carrier, each plead guilty to one count of violating the Clean Water Act. They also face charges in Portland, OR, for violating the Act to Prevent Pollution from Ships.
The dumping of 4,500 gallons of oil bilge water occurred 165 miles south of the Aleutian islands. Sassin used an illegal makeshift pump system to dump the bilge directly overboard and bypass the ships oil-water separator and other pollution control equipment, prosecutors said.
The company agreed to pay $800,000 in fines and community service payments as part of the plea deal. Prosecutors are recommending a six-month jail sentence for Sassin.
Although the dumping was performed in a remote location (but within the U.S.'s 200-mile exclusive economic zone) the prosecutors were made aware of the case and were able to file charges because crew members reported the illegal dumping.
"That is one of the challenges we face as investigators and prosecutors and, really, as citizens – determining when these crimes happen when they happen so far away," said Assistant U.S. Attorney Kevin Feldis.
The company and the engineer pleaded guilty to the Clean Water Act charges in Alaskan courts for the actual dumping. The APPS charges filed in Portland, Oregon, were a result of the ship's fabricated oil record book.
The City of Tokyo, an 603 foot Liberian-flagged ship, departed South Korea on August 22 for Seattle, Tacoma, Washington, and Portland.
(Information from AP, Alaska Dispatch News and KTUU-TV reports were used for this story.)