GD Awarded 'USS Mississippi' Maintenance Contract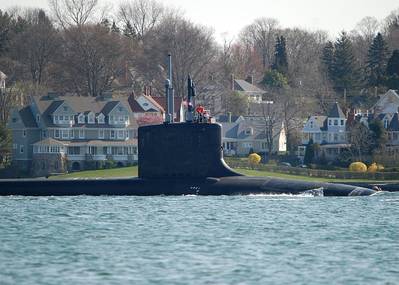 General Dynamics Electric Boat awarded a US$ 51.7-million Navy contract for maintenance work on the submarine 'USS Mississippi'.
The contract is to to plan and perform the post-shakedown availability (PSA) on the nuclear submarine USS Mississippi (SSN-782). (Electric Boat is a wholly owned subsidiary of General Dynamics).

The PSA includes maintenance, repairs, alterations and testing. It will be performed at Electric Boat's Groton shipyard. Up to 400 employees will be engaged in the work, which is scheduled for completion by December 2013. Initially awarded in April 2012, the contract has a total potential value of $67 million.

In May 2012, Electric Boat delivered Mississippi to the U.S. Navy a year ahead of contract schedule and more than US$60-million below target cost.

Mississippi is the ninth ship of the Virginia Class, the most advanced submarines in the world. These ships are providing the Navy with the capabilities it requires to retain its undersea dominance well into the 21st century.