Fugro Americas Completes Maiden Voyage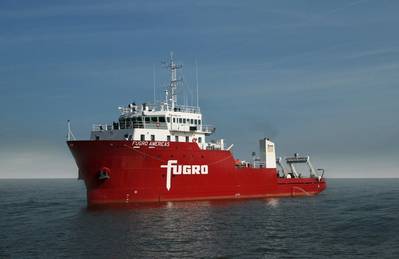 Geophysical survey vessel Fugro Americas completed data collection for a geochemical coring campaign in the
Caribbean
on June 11, 2015, marking the maiden voyage of Fugro's newbuild vessel.
Mobilization for the campaign immediately followed the vessel's departure from the construction shipyard in
Louisiana
in April. Her stable design and crew enabled efficient and intelligent data collection to enhance survey results beyond expectations, Fugro said. The integrated project comprised 141 piston cores and seven heat flow measurements that yielded more than 1,500 biological and geochemical samples.
The Fugro Americas represents a pivotal advancement in multipurpose geophysical survey operations and, together with Fugro's comprehensive understanding of the dynamic objectives and constraints of deepwater operations, supports the company's global commitment to exceeding client expectations.